We had to conduct a survey… An interactive digital survey on our out-of-home iView Screens.
Sounds easy, right? Here's the spanner… Enter COVID-19 pandemic and interaction through physical touch became a big no-no.
That's exactly what happened with our client, Traveloka.
The brief was to conduct a survey for our commuters to show their likes for each hotel showcased by Traveloka.
Stellar Ace had to pivot our approach to produce an innovative way to still conduct a survey but utilizing Augmented Reality (AR) technology.
Gesture-To-Vote was born!
Click on the visual for video illustration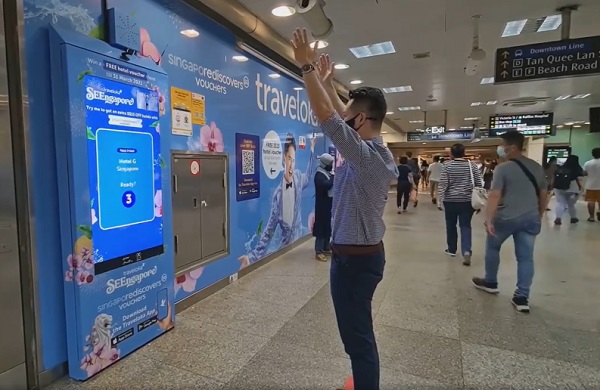 Upon completion, a special QR code will be generated on screen for the respondents to scan and redeem a FREE $15 hotel voucher and these vouchers can be used on top of the SingapoRediscover vouchers.
With the present commuter traffic in our SMRT stations, various demographics were reached allowing for varied responses in line with the different segmentations requested by Traveloka.
Gone are the days of paper and pen surveys with this new way of gathering responses which allowed for a fun engagement with the participants while providing accurate data on the demographics that participated.
This campaign showcased Stellar Ace's future ready capability through our technological advancements, data insights collection.
With user experience aimed to be quick and easy, we were able to provide a replacement execution which supports the safety measures that are still active today.