What is Omnichannel Marketing?
Omnichannel marketing is an integrated all-round solutioning methodology that creates a seamless customer experience tailored to the needs, challenges and goals of your brand. A complete omnichannel approach is when you leverage data and harness a powerful ecosystem of touchpoints to reach out to consumers in a consistent, personalised, and targeted manner, creating brand affinity and memorable engagement opportunities.
Omnichannel Marketing Strategies

Stellar Ace is your one-stop shop for omnichannel solutions. We not only manage Singapore's largest and most connected Out of Home (OOH) media network with island-wide coverage, but we also help you reach out to your target audience across an extensive interconnected Home, Travel, Eat, Shop and Play ecosystem of touchpoints, and put the customer journey at the centre of our strategy to help you drive business growth.
This includes our Out-Of-Home, digital, online and offline assets island-wide across the North South Line, East West Line, Circle Line, public buses, taxis, vending machines, food courts, supermarkets, malls and HDB estates that bring exposure to 35 Million weekly audience, and impact for your marketing efforts, as follows:
As environmental advocates, Stellar Ace is the first and still the only media company to implement a 100% eco-friendly out-of-home solution in all SMRT stations since 2017. Your advertisement posters are printed on recyclable and compostable wood-pulp paper certified by the Forest Stewardship Council (FSC) with environmentally friendly inks, with no compromise on print quality and precision.

In addition, used cartridges, printheads, consumable components and printed posters after the campaign are sent for recycling and repurposing, and do not end up in oceans or landfills.
Furthermore, our advertisement panels are designed with energy-saving LEDs which reduce electrical consumption by approximately 67%.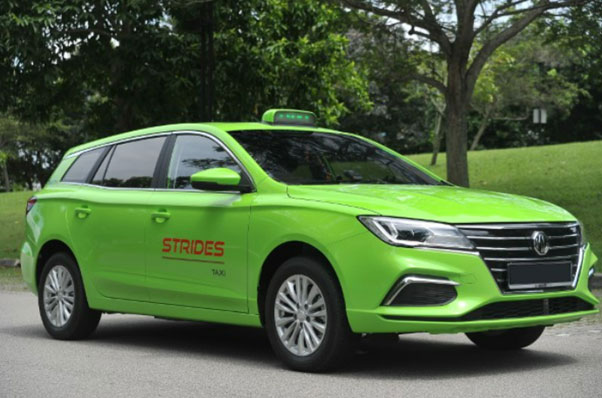 And if you advertise on our taxi fleet, you are making a difference in supporting sustainable transport and making an eco-conscious statement on the road, with our fully electric, energy efficient and eco-friendly vehicles.
With more than 20 years of advertising experience in Singapore, we're constantly pivoting as an industry leader. We've amassed a portfolio of collaborations and success stories that you can access on our website here at https://stellarace.com.sg/success-ideas/ and on our LinkedIn page at https://www.linkedin.com/company/stellar-ace/.
A Recent Campaign Featuring Our Solutions-Focused Approach to Omnichannel Retailing: Project Abalone
A strategy that focuses on providing a seamless and integrated shopping experience for customers via our island-wide offline-to-online media platforms, this omnichannel campaign for retail created a cohesive and consistent experience for customers.
Project Abalone was an omnichannel shopping experience designed to make festive shopping easier for commuters during the Lunar New Year season. We harnessed Travel and Play media assets to bring exclusive deals seamlessly, weaving offline and online media assets. Platform Screen Doors of selected MRT stations were dressed up with location-based messages to direct shoppers to their nearest Cheers outlet. Scanning the QR code will inform shoppers of the latest promotional pricing.
View the Campaign here and here on LinkedIn
A Recent Campaign Featuring Our Solutions-Focused Approach to Omnichannel Engagement: Singapore HeritageFest 2023 with the National Heritage Board
Media assets from our Travel, Shop and Play network were harnessed to bring a vibrant call-to-action to Singaporeans island-wide, offline and online, to get outside and experience our nation's rich history in person. At strategic touchpoints, such as mall dining areas and platform waiting areas, festival information and lesser-known history facts were shared with the public. Interactivity was further established with an innovative execution of 2D pop-ups and in-app pop-ups.
View the Campaign here and here on LinkedIn.
A Recent Campaign Featuring Our Solutions-Focused Approach to Omnichannel Engagement: Progressive Wage (PW) Mark with the Ministry of Manpower Singapore
For the launch of the Progressive Wage (PW) Mark in Singapore by the Ministry of Manpower Singapore, our Out-Of-Home digital and static assets from Home, Travel and Shop network were harnessed to its full potential to reach out to the nation.
Large-format digital screens showcase a comedy musical performance by Annette Lee and Taufik Batisah in a cinematic audio-visual execution in the malls to reach out to shoppers, and in HDB estates to reach out to the heartlanders. Larger-than-life wallscapes at MRT stations across Singapore with high footfall serve to further reinforce the impact of the campaign.
A Recent Campaign Featuring Our Solutions-Focused Approach to Omnichannel Engagement: Anniversary Campaign with Webull Securities Singapore
For the anniversary of Webull Securities Singapore, a birthday message was splashed across the island in a big way to commemorate the milestone. It was also an opportunity to for new customer acquisition, and the team goes so with a gusto with the opportunity to win a Tesla Model 3.
Online and offline assets from our Travel, Shop and Play network were harnessed to talk about the unique selling points of this investment platform, with a prominent QR code that leads directly to app downloads. From shopping malls to MRT stations and on the WINK+ mobile app, this was a truly online-to-offline brand experience.
Rather than using off-the-shelf solutions, here at Stellar Ace, we believe in collaborating with you to gather insights into your business, objectives, constraints, and profile of your target audience, and ultimately developing creative solutioning with data analytics that deliver effective campaign ROI and brand love.
If you are looking to uplift your campaign performance and reducing the carbon footprint of your advertising efforts, get in touch with us today at [email protected].