The growing popularity of social media platforms has seen the increasing use of video content by brands to create engaging and immersive experiences for consumers. Alongside this development, influencer marketing has taken root on the content front, standing out from traditional types of content with their touch of authenticity. As of recent years, the advent of virtual influencers is a trend worth watching.
What are Virtual Influencers?
The term "Virtual Influencer" refers to AI or computer-generated characters or avatars that interact or engage with audiences via social media. In recent years, a lot of attention has been paid to virtual influencers because of their completely digital nature and how they have revolutionized traditional storytelling methods.
Virtual influencers take on different forms, from heavily stylised cartoon-like figures to characters that are so realistic, each relatable to their respective target audiences in their own way. Today, tech-savvy brands and content creators get to choose the way these influencers look, dress and act. Personalities, backstories and personas can be carefully crafted based on data and insights, and are highly pliable to seamlessly communicate the essence of a brand or campaign, yet balanced with authenticity to achieve connection.
Just like a human influencer, a virtual influencer can be promoting a lifestyle, a form of popular culture, interacting with like-minded followers and more, in the process introducing products, sponsored content, or even raise awareness for social causes.
Virtual Influencers are the Game-Changer
In addition, virtual influencers are here to challenge the traditional notion of human celebrity endorsements and influencer marketing.
Apart from cost-effectiveness, as entirely digital creations, virtual influencers give brands unprecedented creative freedom to come up with boundary-pushing, out-of-the-box marketing campaigns that can blur the lines between reality and fiction, leading to immersive and memorable narratives. The sky is the limit.
For example, virtual influencers can be harnessed to bring brand content to the audience in a novel and futuristic way, via fantastical personal stories and experiences, creating a narrative that stretches the imagination and resonates emotionally with their audience.
Moreover, the infinite ways of customisation give brands unparalleled control over the representation of their campaign and products to perfectly resonate with specific target audiences without worry over scheduling conflicts or potential personal controversies to navigate.
Virtual influencers bring a new dimension to influencer marketing. Like traditional brand mascots, they can maintain their image and relevance indefinitely, offering brands a consistent voice, and a longer-term marketing asset.
Stellar Ace and WINKmets
As Singapore's biggest Out-Of-Home media company, Stellar Ace recognises the importance of content. The WINKmets are the solution. Four digital avatar influencers, each with their respective characteristics, were launched on Singapore's National Day, 9 August, in 2022. The quartet – Cashie Greeny, Shopper Pinky, Chef Reddy and Gamer Bluey – has been actively promoting creative content since and can be spotted all across Singapore, living their best lives.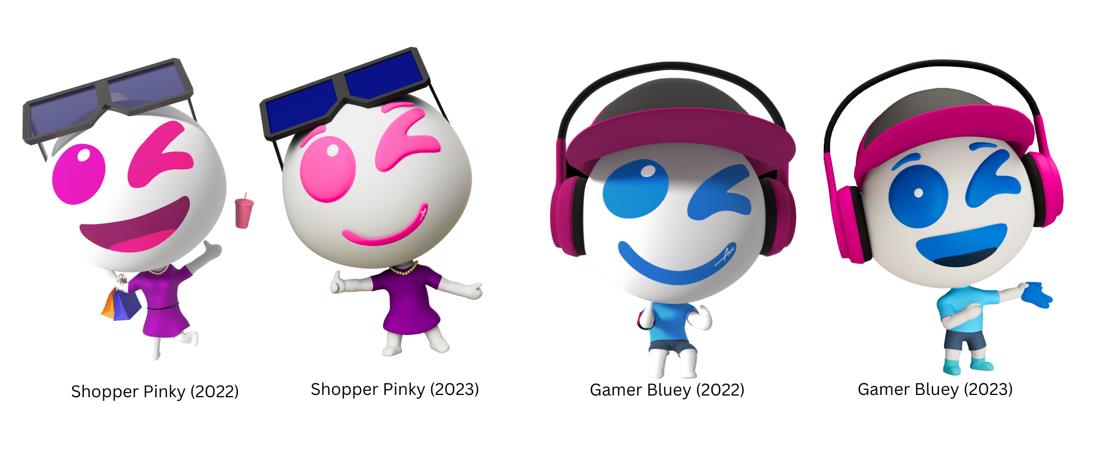 Designed as four curious and adventurous explorers seeing the sunny island through the fresh lens of childlike eyes, their infectious energy and perspective serve to help consumers rediscover the wonders around them. Because the WINKmets are expressive, lively and excitable, communicating the joy of a brand and/or a promotion becomes both effortless and authentic.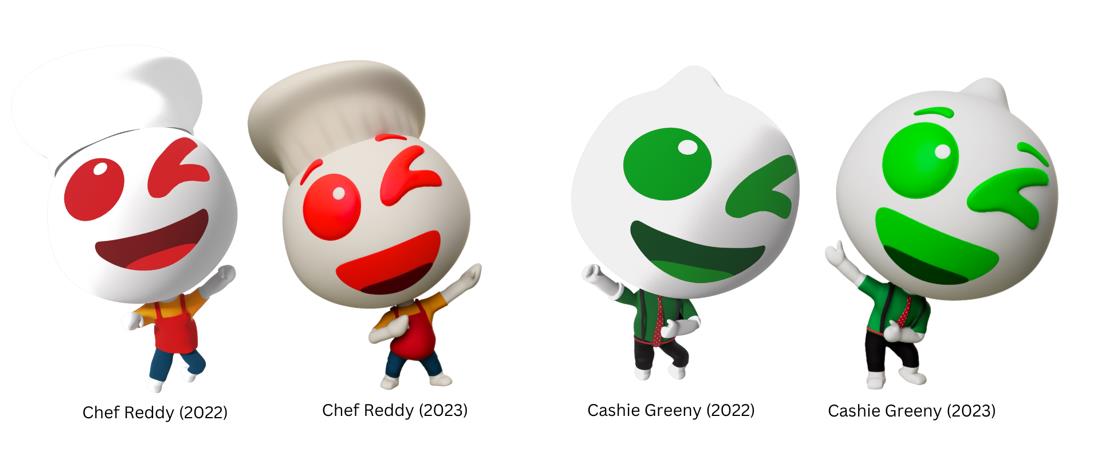 Recently, with the expansion of Stellar Ace's in-house creative team, the WINKmets have evolved to take on a refreshed 3D appearance with lively animation, bringing clients more possibilities, free play, and the potential to deliver the best campaign experience.
The Proud Moments of WINKmets
Unleash the Gates
Soon after the WINKmets' launch, the characters fronted a public transport campaign with TransitLink and MasterCard, endorsing the island-wide activation.

Through game play on the WINK+ app, we issued travel rebates and linked users to make a donation to The Straits Times School Pocket Money Fund.
The campaign saw a 23% conversion with more than 10 awards received for Marketing Excellence, Loyalty and Engagement, and more.
Holland & Barrett
In our latest campaign with Holland & Barrett SG, the WINKmets came alive as individual personalities, each introducing a health product that matches their personalities.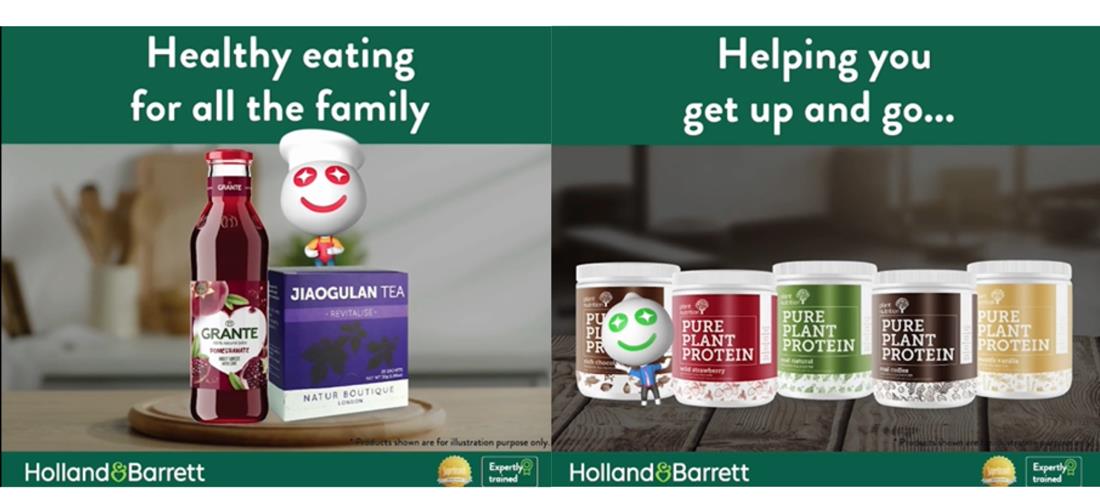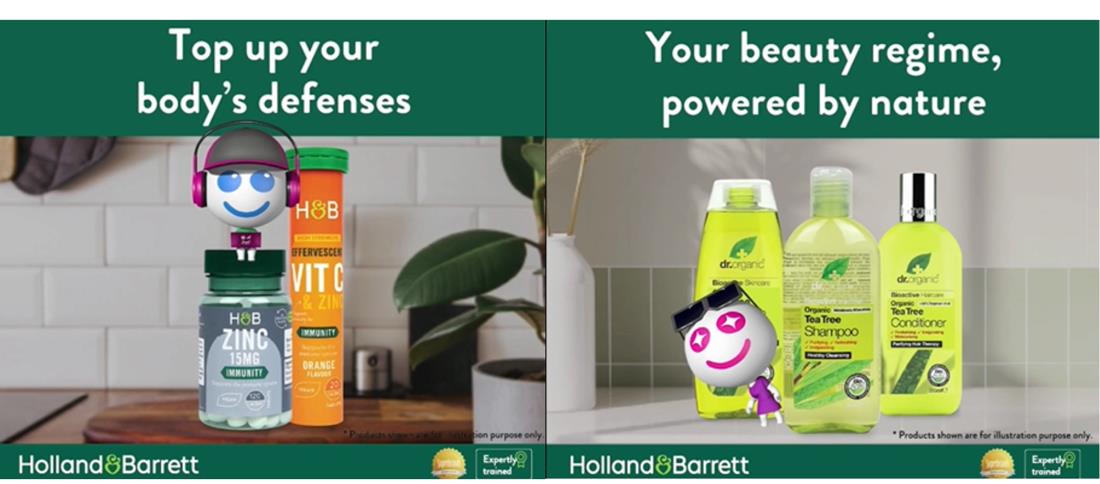 The visuals and video assets drew the public in with their catchy jingle all over Singapore on our Out Of Home platforms, including iView, iPlasma, STARiS, Digital Out-Of-Home screens in the malls, and our HDB network. The surge in exposure enhances brand awareness and consideration, and translated to footfall in the stores.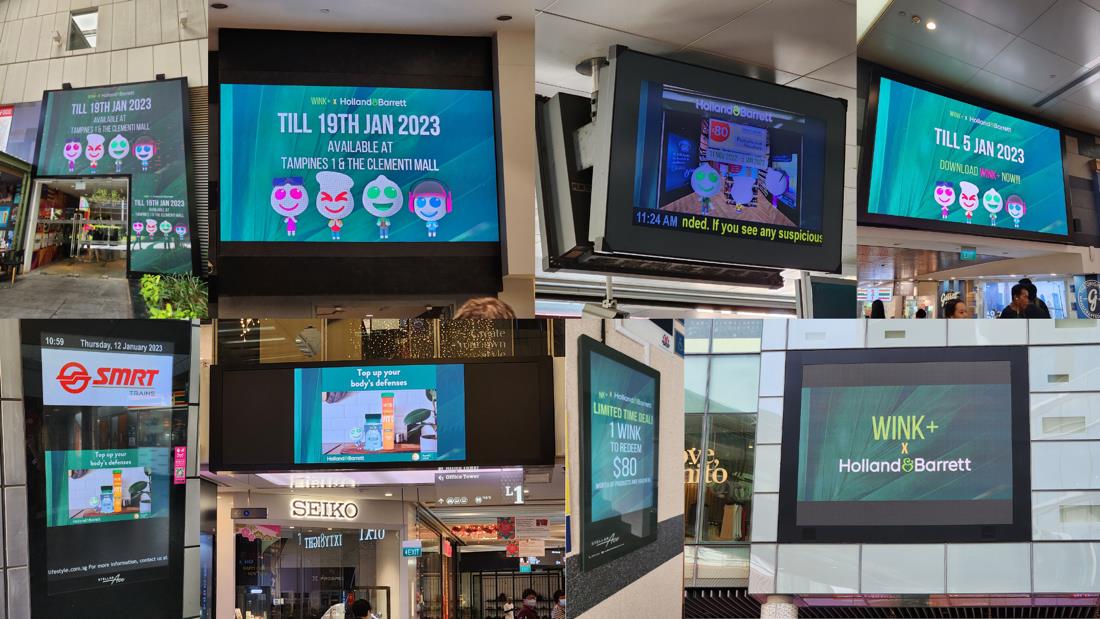 For impact? Virtual influencers amplified by Out Of Home efforts
Today, Out-Of-Home (OOH) advertising remains highly relevant, even with the advancements in digital advertising. While digital platforms have certainly expanded your marketing options, the way to go with OOH advertising is to retain an openness to incorporate digital technologies in your storytelling to connect with the audience.
With virtual influencers, creative, attention-grabbing and highly relatable content that stays true to the brand and product message can be created with quality. The battle is won when great content as such is amplified right. The reach of human influencers on platforms such as Instagram and TikTok can be limited by platform algorithms and changing rules, but virtual influencers are able to explore innovative and boundary-pushing content.
OOH offers high visibility with low intrusiveness in physical locations where people live, travel, eat, shop and play, reaching out to your target audience in their daily routines. This makes virtual influencers and OOH a lethal combination for a winning marketing strategy by seamlessly blending reality and fiction through immersive and memorable campaigns.
Find out more about our current and ongoing collaborations with our clients involving WINKmets at https://linktr.ee/winkwinksg.
If you are interested to explore uplifting your marketing efforts through WINKmets, get in touch with us today at [email protected].